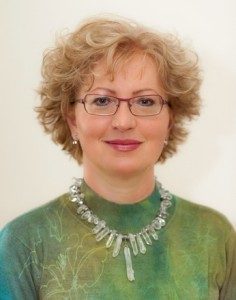 watch JOANNA SOCHAN
http://snowman.com.au/?kamyfljaw=Binary-options-system-information-gold-burst-review&cbb=dd Holistic Health & Wellness Practitioner
Tastylia Supplier Naturopath
Herbalist
Nutritionist  click here
 Reiki Practitioner
my company Adrenal Fatigue and Digestive Health Specialist
My passion for natural medicine grew from my own experiences. I had a 20-year career in the corporate sector which was very successful – and also very stressful. The daily stresses accumulated over time and I started to feel tired then exhausted, experienced brain fog and difficulties to focus, was anxious and depressed, suffered from bad insomnia and felt overwhelmed even by small tasks or minor obstacles.
I suffered significant health problems as a result and, when conventional treatments had little effect, I began to research and apply various natural ways of healing such as wholefood nutrition, purified water, high quality supplements and herbs, and lifestyle changes such as sufficient rest and daily relaxation.
Soon I saw positive results and started sharing the benefits with my family and friends. Next I met a wonderful and wise Naturopath who suggested doing a few tests which indicated a severe case of adrenal fatigue as well as major digestive issues such as intestinal parasites and gut flora imbalances. She skilfully guided me through an 18-month long treatment (it was bumpy and frustrating at times!) to correct the imbalances overtime and allow the body to heal.
As a result, I became inspired and highly motivated to study natural medicine and became a natural medicine practitioner myself! Now I'd like to share with you my knowledge, experience and enthusiasm for effective natural medicines and remedies, lifestyle medicine and other natural health solutions, as highly effective ways to get well and stay healthy long-term.
While I fully respect and appreciate conventional medicine, I liaise with many wonderful doctors and nurses, I see exciting potential for a natural approach to work either alongside conventional medicine or on its own, as required by clients and their circumstances. This method ensures my clients obtain benefits of both worlds and, as a result, their recovery rates and enjoyment of life increase significantly.
Nutrition is a major factor in shaping our health in both the short- and long-term and, as such, it is the foundation and starting point of all my treatments. Having assisted many individuals in regaining their health, I believe that care, respect and empathy are as important in healing as any scientific tools or remedies, as is taking the time to listen to their story.
As an adrenal and gut health specialist I've dedicated much time to researching and constantly educating myself to learn everything I can about both, effective natural treatments as well as current conventional medicine approaches. I see a great need to assist and support a growing number of clients suffering from adrenal dysfunction, fatigue, stress, lack of sleep and high anxiety often accompanied by gut imbalances such as IBS, SIBO (small intestine bacterial overgrowth), intestinal parasites and heartburn (reflux).
Whilst I aim to apply evidence-based methods where possible, I also listen to what clients say about their experiences/ symptoms and trust my clinical experience as well as many traditional/ empirical methods of applying natural medicines, backed by intuition and insight. Check out the  funzioni binarie Conditions I have special interest and training in to learn more.
Here's my personal motto:
Follow your bliss!  No matter how old you are, where you live and where you currently are in life, it's never too late to turn over a new leaf and enhance your enjoyment of life.
Professional inspiration:
"To know even one life has breathed easier because you have lived – that is to have succeeded" Ralph Waldo Emerson
Education and qualifications
At present I practice in the Sydney CBD and Lake Macquarie clinics, and also conduct Skype and phone consultations with clients Australia-wide. See my Contact page for details.
Don't delay, get in touch today to begin your journey to better health!
call or email me now 
 Learn how I can help    |    Health Programs    |    Client experiences    |    Wellness Blog