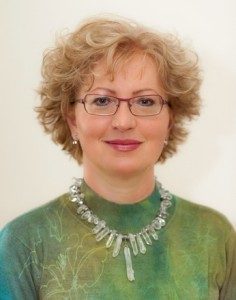 Joanna Sochan
Natural Medicine Practitioner
Naturopath
Herbalist
Nutritionist
My passion for natural medicine grew from my own experiences. I had a 20-year career in the corporate sector which was very successful – and also very stressful. I suffered significant health problems as a result and, when conventional treatments had little effect, I began to research and apply various natural ways of healing.
I soon saw positive results and loved sharing the benefits with my family and friends. Subsequently I was highly motivated to study natural medicine as well as functional medicine, and became a passionate practitioner myself! Now I'd like to share with you my knowledge, experience and enthusiasm for effective natural medicines and remedies, lifestyle medicine and natural health solutions, as the main and highly effective ways to get well and stay healthy.
While I fully respect and appreciate conventional medicine, I see exciting potential for a natural approach to work either alongside conventional medicine or on its own, as required by clients and their circumstances. This method ensures my clients obtain benefits of both worlds and, as a result, their recovery rates and enjoyment of life increase significantly.
Nutrition is a major factor in shaping health in both the short- and long-term and, as such, it is the foundation and starting point of all my treatments. Having assisted many individuals in regaining their health, I believe that care, respect and empathy are as important in healing as any scientific tools or remedies, as is taking the time to listen to their story.
Check out Conditions I have special interest and training in.
Here's my personal motto:
Follow your bliss!  No matter how old you are, where you live and where you currently are in life, it's never too late to turn over a new leaf and enhance your enjoyment of life!
Professional inspiration:
"To know even one life has breathed easier because you have lived – that is to have succeeded" Ralph Waldo Emerson
Education and qualifications
 Bachelor of Health Science (Complementary Medicine)
 Advanced Diploma of Western Herbal Medicine   |   Diploma of Nutrition  

|

  Certificate of Iridology   
The Kalish Method Functional Medicine Program (Level 1 Cert) / Kalish Method in Australia    
 Certified GAPSTM Practitioner (CGP), GAPSTM  in Australia   

|

   PSYCH-K® Facilitator
 Member, Australian Natural Therapists Association (ANTA)
 Member, Naturopaths and Herbalists Association of Australia (NHAA)
 Member, Australasian Society of Lifestyle Medicine (ASLM)
 Other education: Master of Engineering (Industrial and Management)  

|

   Graduate Diploma in Human Resource Studies
I provide consulting services and advice as Naturopath, Herbalist and Nutritionist. Currently, I practice in Sydney and also conduct Skype and phone consultations for clients Australia-wide. See my contact page for more details.
Don't delay, get in touch today to begin your journey to better health!
call or email me now 
 Learn how I can help    |    Health Programs    |    Client experiences    |    Wellness Blog