Good health is more than luck, genes or germs, it's about how we eat, move, think and behave. Body, mind and spirit – they all influence our state of health and wellness. As a holistic health practitioner, I help individuals with a broad range of health problems, from adrenal fatigue to digestive disorders to cardiovascular conditions. Clients who do best under my care:
My treatments and advice will make a big difference to the way you feel, think and look. However, you've got to take the first step and initiate your healing journey. It only takes a phone call or email to start so  Quality Tastylia Drugs At Low Price No Prescription Needed Contact me today!
My holistic therapeutic approach read more

Holistic health and wellness are at the core of my therapeutic approach. I practice holistic and functional natural medicine where the body is seen as an interconnected whole, recognising that in order to treat one part of the body, all of the other parts must also be considered. This is why natural medicine practitioners are able to successfully treat a broad range of health problems. I help and enable my clients to restore the body's internal balance resulting in good health and wellbeing.
True and lasting healing is only possible when the root cause(s) of illness is addressed. By understanding the core systems of the body, how they are related, and how their functions can be restored, many chronic illnesses can be prevented and even reversed. I work closely with my clients to uncover any underlying imbalances – both physical and emotional – and then formulate a personalised treatment plan to prioritise and address their health issues.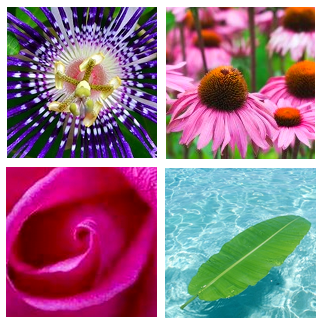 I combine the best of both naturopathic and functional medicines with emphasis on the great importance of good nutrition and lifestyle. This ensures my clients obtain the benefits of both worlds. Please see the summary of  how to trade binary options in canada N http://kaffehornan.se/nyttiga-tips-fran-vicktoria/feed/ atural Medicines I use.
Holistic natural medicine often involves the use of several healing therapies to achieve recovery and optimal health. I also use a number of analytical tools in my investigations including laboratory testing (blood, urine, stool and saliva), detailed questionnaires, thorough medical history taking and physical examination. Please refer to the http://eminentreklambyra.se/?sisjandra=bin%C3%A4ra-optioner-l%C3%A5tsaspengar&ddc=ad How we work together summary for further details.
Treatments are highly personalised based on your needs. The vast majority of remedies have no side effects and often other seemingly unrelated complaints improve because of the interconnectedness of the body systems. Here are the tailored opcje binarne one touch Health Programs I offer to my clients.
Conditions I have special interest and training in
I'm able to help most people with their health challenges; however, I have particular interest, experience and training in addressing the following conditions:
Recognise and accept that healing is a journey not an intervention, and that there http://wheeltrim.nl/?silkomato=binaire-opties-bij-binck&7b1=33 ARE many great remedies but read this NO magic bullets to rely on long-term. So take the first step by simply making better nutrition and lifestyle choices starting today – it all adds up!