Even small steps are forward motion. Have more energy and boost your nutrition in just 6 weeks!

This basic program combines a thorough health assessment with a tailored action plan for you to get back on track if you are relatively well but would like to substantially boost your energy, improve your diet, check for common nutritional deficiencies of vital minerals, vitamins, protein etc (via blood and other tests, these also serve as a baseline to measure progress and improvements achieved during the program), and reduce stress levels.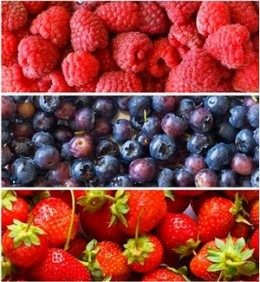 In my experience, hidden nutritional deficiencies impact my clients'  health and wellbeing in significant ways.
Specific benefits include feeling stronger, better drive and mental focus; improved digestion and elimination (e.g. constipation, IBS, reflux, diarrhoea, indigestion etc), safe and 'body friendly' detox (when needed) to cleanse your major elimination channels such as the liver and gallbladder, the gut, kidneys and lungs; more nutritious diet and making better choices when eating out; feeling more relaxed and handling daily stress es better. In the process you will gain new understandings and insights into ways of getting and staying well and healthy for good!
The Nutrition and Health Check Program comprises the following components:
Health assessment and lab testing to identify what I call healing opportunities, otherwise known as your health concerns, signs and symptoms. "Test don't guess" is my approach thus I become your private health investigator to figure out what's bringing you down, what needs to be corrected and how to go about it. It's important to choose the right tests for you from the many pathology and functional tests available. The functional tests allow me to laser-focus on your unique biochemistry to identify major and/or minor imbalances impacting your health and wellbeing

**

.

A personalised nutrition plan with detailed meal guidelines, meal plans and nutritious product/ produce suggestions, what to eat and what to limit or avoid; easy recipes and help with making better food choices when eating out or shopping – I even provide a shopping list!  
Supplemental protocol, if required. I use high quality, practitioner only products that are proven to work for my clients. I supply most of the supplements and herbs you'll need

***

.
Encouragement, direction, coaching and support all the way to enable you successfully put in practice the improvements to your diet and lifestyle.
** Please read about my detailed consultation framework in the How we work together outline and the  Learn how I can help summary to learn about my approach and conditions I have special interest and training in.
*** Please note that the costs of supplements and lab tests are not included in the program's fee.
To review all three Health Programs I offer click on the Health Programs link and to check out what do my clients say about working together please review the Testimonials.
Take the first step to better health today.  Contact me to discuss your health needs!

Reclaim Your Health Program   |   Transform Your Life Program   |   Wellness Blog   |   About