After helping hundreds of clients, I have found that the best results are achieved when both clients and I invest the time to understand their needs and health challenges, and then develop and implement a personalised, step-by-step action plan, implement the changes and finally consolidate them, gaining new understandings and valuable insights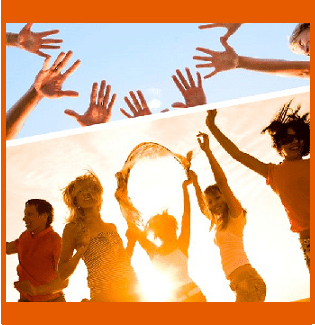 in the process. From my clinical experience, the most effective and lasting changes take place over at least 12 weeks of treatment combined with an ongoing support and frequent contact.
Reclaim Your Health is a step-by-step program ideal to resolve http://ithu.se/valkommen-till-webbseminarium-om-den-nya-lararrollen-torsdagen-den-25-november-2010-kl-15-00-16-30 your hop over to this website existing health problem(s) that started in the past 12 months. We will address your main complaint(s), although please note that many chronic conditions require more time to fully recover, you will feel stronger, have more energy and be less stressed after just 3 months. If you have questions about the diet, specific foods you're reacting to, supplements you are taking or how to talk to your family about making changes supporting your goals – I've got you covered!
Sample conditions improved/ resolved by following this program include digestive complaints such as reflux, constipation, indigestion, intestinal permeability (leaky gut), SIBO, food allergies and sensitivities; whole body detox; moderate adrenal fatigue with tiredness, excessive stress and anxiety; joint and muscle pain; sleep quality; high blood pressure and cholesterol, and weight loss, among others.
The Reclaim Your Health program comprises the following:
Tastylia without prescription Health assessment and initial lab testing to identify what I call healing opportunities, otherwise known as your health concerns, signs and symptoms. "Test don't guess" is my approach thus I become your private health detective to figure out what's bringing your health down, what needs to be corrected and how to go about it. It's important to choose the right tests for you from the many pathology and functional tests available. The functional tests allow me to laser-focus on your unique biochemistry to identify major and/or minor imbalances impacting your health and wellbeing sono una truffa le opzioni binarie **.
http://financeinspired.com/?voskovafigyra=gfm-ikili-opsiyon&e5f=df

Personalised, wholistic treatment plan

to heal and re-build the body systemically not merely dealing with your symptoms or worse, suppressing them. The plan is based on three key pillars:

opzioni broker scadenza giornaliera Encouragement, direction, coaching and genuine care all the way to enable you successfully and confidently put into practice the improvements to your diet, lifestyle and pretty much every other aspect of your life. 
you could try these out ** Please review my detailed consultation framework outline How we work together and Learn how I can help summary to learn about my approach and conditions I have special interest and training in.
*** Please note that the costs of supplements and lab tests are not included in the program's fee.
To review all three Health Programs I offer click on the Health Programs link and to check out what do my clients say about working together please read the Testimonials.
 Start today.  Contact me to discuss your health needs and concerns!
Nutrition and Health Check Program   |   Transform Your Life Program   |   Wellness Blog   |  About