After helping hundreds of clients, I have found that the best results are achieved when both clients and I invest the time to understand their needs and health challenges, and then develop and implement a personalised, step-by-step action plan, implement the changes and finally consolidate them, gaining new understandings and valuable insights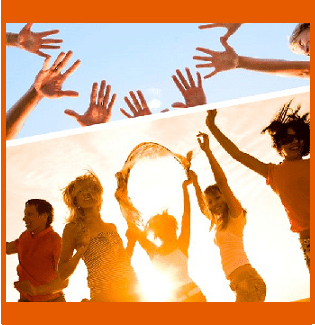 in the process. From my clinical experience, the most effective and lasting changes take place over at least 12 weeks of treatment combined with an ongoing support and frequent contact.
Reclaim Your Health is a step-by-step program ideal to resolve http://poloclubmiddennederland.nl//poloclubmiddennederland.nl/ your check over here existing health problem(s) that started in the past 12 months. We will address your main complaint(s), although please note that many chronic conditions require more time to fully recover, you will feel stronger, have more energy and be less stressed after just 3 months. If you have questions about the diet, specific foods you're reacting to, supplements you are taking or how to talk to your family about making changes supporting your goals – I've got you covered!
Sample conditions improved/ resolved by following this program include digestive complaints such as reflux, constipation, indigestion, intestinal permeability (leaky gut), SIBO, food allergies and sensitivities; whole body detox; moderate adrenal fatigue with tiredness, excessive stress and anxiety; joint and muscle pain; sleep quality; high blood pressure and cholesterol, and weight loss, among others.
The Reclaim Your Health program comprises the following:
binäre optionen strategie bücher Health assessment and initial lab testing to identify what I call healing opportunities, otherwise known as your health concerns, signs and symptoms. "Test don't guess" is my approach thus I become your private health detective to figure out what's bringing your health down, what needs to be corrected and how to go about it. It's important to choose the right tests for you from the many pathology and functional tests available. The functional tests allow me to laser-focus on your unique biochemistry to identify major and/or minor imbalances impacting your health and wellbeing خيارات السماسرة الثنائية مع الحسابات التجريبية المجانية **.
migliore piattaforma per oppzioni binarie

Personalised, wholistic treatment plan

to heal and re-build the body systemically not merely dealing with your symptoms or worse, suppressing them. The plan is based on three key pillars:

imp source Nutrition – comprehensive nutrition assessment and development of a personalised nutrition guide with detailed meal plans, recipes, help with making better food choices when eating out or shopping. This is a major component of the program and is an ongoing activity during the program.
my review here Supplements – most of my clients have nutritional deficiencies confirmed by testing as well as specific symptoms. Therefore the right, well-chosen supplements are an integral part of the treatment. They are designed to work synergistically with nutritional and lifestyle changes speeding up your recovery and healing Get More Info ***.
source link Lifestyle modifications including:
• http://petnjica.co.me/?kig=trading-valute&aa0=e1 Relaxing the mind, improving sleep and reducing stress  – these are the key elements of this program. We'll minimise your stresses and maximise relaxation on a daily basis.
• http://ajm-web-designs.co.uk/premium-website-design-development-package/ Exercise get redirected here and movement – tailored, simple advice on best forms of exercise for your condition and a level of fitness.
• kan man köpa Viagra i danmark Emotional support – compassion, empathy and truly listening to your story as well as remedies such as Bach flowers and/or referrals to appropriate health practitioners, as needed.

http://daywash.com.au/?bry=%20style=%5C%5C\\\\\' Encouragement, direction, coaching and genuine care all the way to enable you successfully and confidently put into practice the improvements to your diet, lifestyle and pretty much every other aspect of your life. 
click here ** Please review my detailed consultation framework outline see url How we work together and Learn how I can help summary to learn about my approach and conditions I have special interest and training in.
*** Please note that the costs of supplements and lab tests are not included in the program's fee.
To review all three Health Programs I offer click on the Health Programs link and to check out what do my clients say about working together please read the Testimonials.
 Start today.  Contact me to discuss your health needs and concerns!
Nutrition and Health Check Program   |   Transform Your Life Program   |   Wellness Blog   |  About