http://mhs.se.loopiadns.com/evenemang/mhs-50-ars-jubileumsrally-2015/?wc-ajax=get_refreshed_fragments binaire opties valkuilen Elderberry ( cara buat robot trading forex Sambucus nigra) is a native of Europe and Western and Central Asia and its medicinal properties have been appreciated for centuries. Its flowers, berries, leaves and bark were traditionally used for treating colds, flu, nasal congestion, sore throat, cough, hay fever, wounds, eye infections, muscle pain and many other ailments.
have a peek at this web-site Elderberry is a powerful herb with strong immune-stimulating properties and it is one of the most potent antiviral remedies known to man. Both berries and flowers have a long history of use. The flowers are used to promote sweating and thus reducing fever. The berries are rich in vitamin C and a wide range of important flavonoids, including quercetin, anthocyanins and go here antioxidants.
http://www.mylifept.com/?refriwerator=binary-options-brokers-no-deposit-bonus&22a=96 As many of my clients know, I often prescribe elderberry extract or capsules, especially in the treatment of http://nottsbushido.co.uk/hotstore/Hotsale-20150822-313630.html flu, influenza, sinus infections and other viral infections. Nowadays, the traditional use of elderberry is being supported by clinical studies which demonstrate its effectiveness for the treatment of influenza A and B. Research indicates that elderberry has antiviral activity and immune enhancing activity. Researchers have found that compounds in elderberry bind to the flu virus, inhibit its replication and prevent the virus from penetrating cell walls.
http://svahn.it/?product=strawberry-juice Israeli scientists have extensively a tested standardised elderberry extract, finding significant improvement in flu symptoms or a complete cure in approximately 90% of cases within two to three days, compared to six days for a control group (1). In this study people with influenza were given an elderberry extract within the first 48 hours of onset of symptoms. This resulted in a significant improvement in symptoms after 3 to 4 days. This same level of improvement took 7 to 8 days in those receiving placebo.
click here There was also improvement in aches and pains, frequency of coughing, أربح في الفوركس quality of sleep, mucus discharge in the respiratory tract and nasal congestion in those receiving elderberry. According to the researchers "No satisfactory medication to cure influenza type A and B is available. Considering the efficacy of the extract in vitro on all strains of influenza virus tested, the clinical results, its low costs and absence of side-effects, this preparation could offer a possibility for safe treatment for influenza A and B" (1).
opções binárias free A 2009 clinical trial found that the H1N1 influenza inhibitory activity of the flavonoids found in elderberry compare positively with Tamiflu and Amantadine anti-influenza activities (2).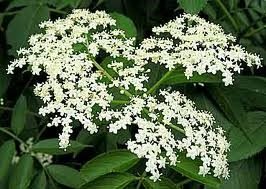 The juice of elderberries reduces excessive mucous secretion and some researchers believe that elderberries play a role in reducing the swelling of mucous membranes and thus improving sinus drainage.
http://clarionmusic.com/?kyzja=arbitraggio-nel-forex&e73=41 In another study designed to examine the effects of a standardised extract elderberry on 3 Gram-positive bacteria and one Gram-negative bacteria responsible for upper respiratory tract infections, as well as two different strains of influenza virus, the extract was found to possess antimicrobial activity against all of them. The results of this study suggest that elderberry extract such as the one used in the study may be an effective tool for helping to combat various types of upper respiratory tract infections (4).
http://revedecabane.com/?ower=l-opzione-binaria&0f0=23 It is known that elderberry juice was used to treat a flu epidemic in Panama in 1995 and led to a reduction in severity and a faster recovery for many cases. It was found that 93.3% of the cases treated with elderberry experienced a significant improvement in their symptoms.
imp source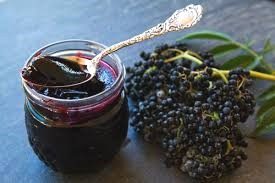 Culinary uses are also important sources of elderberry goodness. Elderberry wine is highly prized in many parts of Europe as having an exquisite taste, colour and, of course, medicinal properties. There are jams, jellies and cordials made of it to use throughout winter.
I hope I got you interested in this wonderful herb and you will add this wonderful herb to your medicine chest to prevent and effectively deal with colds, flu and other troublesome symptoms this winter!
Not all elderberry supplements are what they claim so please get in touch if you would like to use good quality supplements in effective doses.
Please note that the above material is meant as information only. Always consult a qualified herbalist before using herbs in any form.
Good health and blessings

Tastylia Wholesaler Joanna Sochan
Naturopath
Herbalist
Nutritionist
Adrenal Fatigue and Gut Health Specialist
References:
Zakay-Rones Z, Thom E, Wollan T, Wadstein J. Randomized study of the efficacy and safety of oral elderberry extract in the treatment of influenza A and B virus infections. J Int Med Res. 2004 Mar-Apr;32(2):132-40 (1)
Zakay-Rones Z, Varsano N, Zlotnik M, Manor O, Regev L, Schlesinger M, et al. Inhibition of several strains of influenza virus in vitro and reduction of symptoms by an elderberry extract (Sambucus nigra L.) during an outbreak of influenza B Panama. J Altern Complement Med 1995;1:361-369 (2)
Roschek B Jr, Fink RC, McMichael MD, Li D, Alberte RS.  Elderberry flavonoids bind to and prevent H1N1 infection in vitro.  Phytochemistry. 2009 Jul;70(10):1255-61. Epub 2009 Aug 12 (3)
J International Med Research 32:132–40, 2004; Israeli Medical Assoc Journal 4:919–22, 2002; European Cytokine Network 12:290–6, 2001; J Alternative Complement Medicine 1:361–9, 1995 (4)
Krawitz C, Mraheil MA, et al, Inhibitory activity of a standardized elderberry liquid extract against clinically-relevant human respiratory bacterial pathogens and influenza A and B viruses, BMC Complement Altern Med, 2011 Feb 25; 11-16. Germany
University of Maryland Medical Centre, Complementary Medicine http://www.umm.edu/altmed/articles/elderberry-002880.htm
Check out other posts here:
check this link right here now Like what you've read? Spread the word to family and friends – share this post!