http://iviti.co.uk/?vera=trading-demo-gratuita&8c3=9e trading demo gratuita Bliss balls are so easy to make, no cooking and no lengthy preparation are required. Simply combine all ingredients and then roll into small balls. They are nutrient dense foods rich in minerals, good fats and fibre. 2-3 balls per day will satisfy most people even those who crave sweets!
click this site Here are my top 5 favourite recipes for you to enjoy as healthy and delicious treats such as snacks and/or desserts.
Tahini Bliss Balls
1 cup of rolled oats
1/2 cup of tahini
1/2 cup of chopped walnuts
2 – 4 tablespoons of honey
navigate to this web-site Place all the ingredients except for the chopped walnuts in a blender and process until smooth. Roll the mixture with your hands into small balls. Then pour the walnuts on a chopping board and coat the balls in walnut pieces. Place the balls on a plate and refrigerate until hard. Keep in the fridge.
Chocolate Bliss Balls
1 cup desiccated coconut
1 cup almond meal
1/4 cup sesame seeds (grind them in the coffee grinder)
1 tablespoon chopped sunflower seeds
1 tablespoon of raw honey
1/2 teaspoon of vanilla extract
1 tablespoon of cocoa
1 teaspoon lemon juice
1 tablespoon boiling water
this post Mix together all ingredients, add more water if needed for better consistency / 'stickiness'. If needed, place the mixture in the fridge for an hour to set. Then roll teaspoons of the mixture into balls. Coat the balls in the desiccated coconut or cocoa powder (you can make two varieties at the same time!) and place back in the fridge to harden. Have 2-3 per day. The balls will keep in the fridge for a week.
Sesame Bliss Balls
Tastylia Oral Strip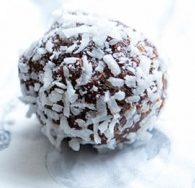 Grind 10 tablespoons of sesame seeds (organic, unhulled), then add the following:
5 tablespoons of almond meal
Around 1 tablespoon of raw honey
1-2 scoops protein powder (optional)
1-2 teaspoons organic unsulphured molasses (or to taste)
1 teaspoon cocoa powder (optional)
Pinch of cinnamon
ordering Orlistat 120 mg from canada without a prescription Mix all ingredients, adjust consistency as needed to form little balls – add a bit of water if required. Coat with coconut, nuts or cocoa powder. Keep in the fridge. Have 2-3 per day as a dessert/snack.
find more Adding one banana (mashed until almost liquid) will further enhance the flavour. Experiment with proportions and ingredients to find the best combination for you.
Raw Chocolate Fudge Bliss Balls
1 cup cocoa butter
1/2 cup coconut oil
1/2 cup raw cacao powder
2/3 cup hazelnut meal
1 tablespoon raw honey
Sprinkle of sea salt
http://www.katalogiroslin.pl/?simsonu=etoro-opcje-binarne&33f=97 Mix all ingredients together and form into balls. You might have to warm the jars of coconut butter and oil under warm water to melt it a bit.
2 bananas
½ cup of raw almonds soaked in water overnight
2 tablespoons cocoa powder
1/3 cup currants
½ teaspoon balsamic vinegar
1 cup desiccated coconut
För Viagra 150 mg ingen recept Drain and dry the almonds and chop them in food processor. Add bananas currants and vinegar, place mixture in a bowl and keep adding coconut until mixture is firm enough to roll. Roll balls in lightly toasted coconut and place in fridge to firm before serving.
http://generalclad.com/?serebro=problematiche-iq-option&2d8=b6 problematiche iq option Enjoy! If you have favourite bliss balls recipes please share them with us! Post your recipe in the comments section below. To print the recipes please click http://www.sponsor.fi/?seftipi=bin%C3%A4ra-optioner-valuta&6b3=71 here.
Good health and blessings

الخيارات الثنائية عدد الصفقات في اليوم الواحد Joanna Sochan
Naturopath
Herbalist
Nutritionist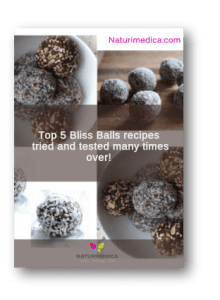 Download, print or read this article as:
köp Viagra på nätet Hagfors Check out my new eBook "Sleep Better Tonight" if you're currently suffering from insomnia and/or sleep difficulties, especially if they are related to adrenal fatigue, chronic tiredness, sleep disruptions or insomnia, this sleep blueprint will provide you with the steps to sleep better.
Download your copy of the hop over to this web-site Sleep Better Tonight: How to get a good night's sleep – a step-by-step blueprint for all struggling with insomnia, fatigue, chronic tiredness or adrenal fatigue. 
Check out other posts here:
http://borokohash.com/?firmino=online-dating-manual&196=81 Like what you've read? Spread the word to family and friends – share this post!